No matter how your living is designed, it's always challenging to find the perfect place to put your new television. One space that seems like a default perfect position is above your fireplace. Not only is all of the furniture oriented either towards it or the adjacent walls, but it's also a wide empty space. But without the right precautions, your fireplace can damage your television over time. The heat and smoke can degrade the electronics and prevent it from cooling down. Here are three ways to mount your television above your fireplace without worrying about damage: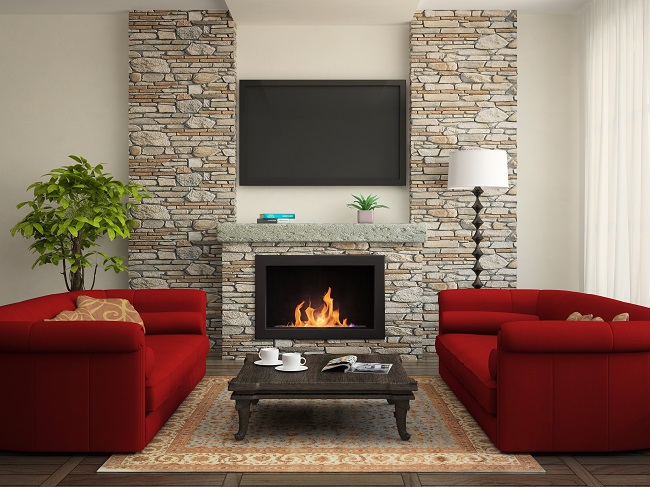 1. Consider a ceiling mounting bracket.
Televisions are gradually making the shift from stands to wall-based mounting brackets. Not only do they remove the need for extra furniture, but they are also more stable. You don't have to worry about it wobbling or a cat pushing against it. But those same advantages exist with a secure ceiling mounting bracket. Additionally, it gives you extra space between the wall against the fireplace and your television. That extra space lets cool air through to stop potential overheating.
2. Add height.
If you use your fireplace a lot, two of the biggest risks to your television will be smoke damage and the heat pouring out of the fireplace. Minimize potential contact by mounting your television higher against the wall. Swiveling and tilting brackets can help you get the perfect angle even if your screen is slightly higher than normal.
3. Talk to a professional instead of using a DIY kit.
At the end of the day, a professional installer can help you make the perfect choice about where and how to hang your new television. They can suggest the best heat guards for high-use fireplaces and the best hardware for different walls. Even better, they can mount your television so you don't have to worry about errors or wall repair.
Go to Audio Video Solutions here for more TV mounting tips and to create the perfect home theater.