With the ever-expanding advancement of home theater technology, the process of turning that living room or media room into the perfect spot for entertainment can feel daunting. But whether you're looking for the top technology in the industry or just a cozy gathering space for a family, the pros at Audio Video Solutions can quickly help you find the features that best suit your project (and budget). Thanks to a wide range of options and fast installation, the home theater you're looking for can be up and be running in no time.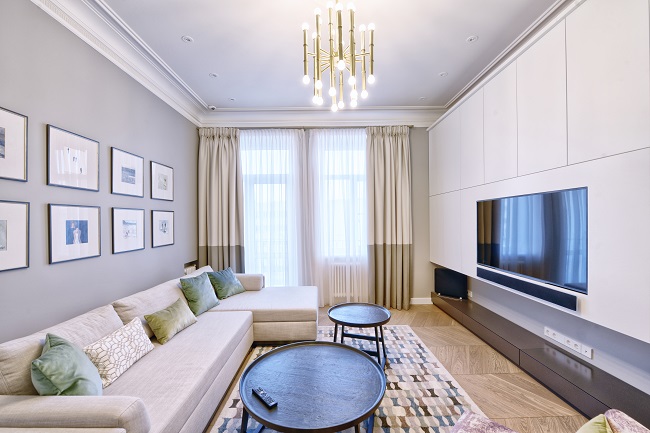 Although owning your own home theater used to be a pipe dream for many, any room these days can be affordably transformed with the help of Audio Video Solutions. In addition to hiding unseemly cords with standard TV mounts of all sizes, customers can also choose adjustable and even motorized mounts, providing a wealth of options to personalize your home theater installation.
For the film buff, a neatly installed ceiling projector can make all the difference for the viewing experience, offering exceptional quality to go along with a professional appearance. Audio Video Solutions also has more than a decade of experience installing equipment on all sorts of different wall and ceiling materials, making it easy to turn your wood paneling or brick fireplace into the starting point of your custom home theater system.
The visual aspect is also just the beginning, as a home theater is only as good as the sound system. Whether you're looking to go with a full 7.1 surround system, a sound bar, or another option that will make your audio pop, Audio Video Solutions can help you find the perfect fit for your budget and room dimensions. Thanks to the most current audio and video options on the market and experience with projects of all scopes and sizes, home theater installation has never been easier.
Please contact us for more information about our home theater solutions.