Ever wish you could control lighting, TV, audio and other electronic systems in your home from a smartphone or tablet? With Lutron's proprietary technology, you can.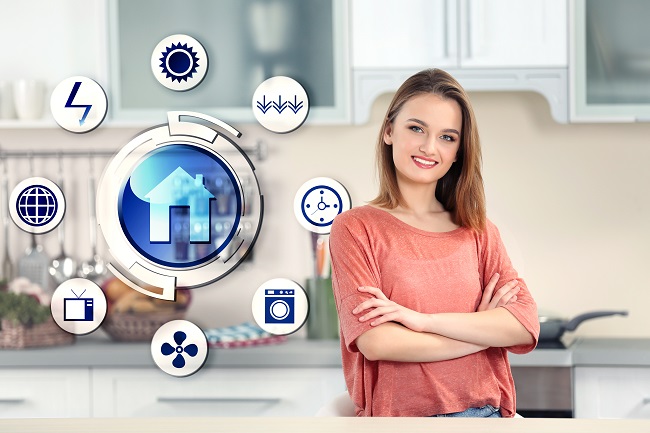 What is Lutron?
Founded 1961 by the tech-savvy entrepreneurs Joel and Ruth Spira, Lutron Electronics is a privately held company that develops and sells a wide range of home lighting and wireless automation systems. According to the company's own website, it holds more than 2,700 patents for various product designs, including a solid-state dimmer, electronic dimming ballast, and self-containing lighting control.
Benefits of Lutron Integration
So, why should you upgrade with Lutron? One undeniable reason is the cost-savings benefits it offers. Lutron's industry-leading lighting systems support dimming, allowing homeowners to create the perfect lighting in their home theater, living room, and other areas. Lutron's Eco-Dim systems can reduce your home's energy usage by 15% or more, saving you hundreds of dollars over the course of a year.
Lutron systems can also make your home office more functional. It's frustrating when you're trying to use a computer, only to discover a blinding glare on the screen. Lutron's proprietary technology gives homeowners full control over their lighting to minimize glare such as this.
Lutron also supports many systems of third-party companies. Assuming a third-party system is supported, you can connect it with Lutron; thus, allowing for greater control. To learn more about these third-party affiliates, click here.
Furthermore, Lutron features wireless integration with its mobile companion app. Using the app, you can control Lutron systems in a single room or your entire home.
If you're thinking about installing Lutron in your home, contact us today.