Summer is here, and that means it's the perfect opportunity to watch movies in the backyard or have music streaming out to the yard and pool. But moving your television outside is far from optimal: with the tangle of network cables, power cords, and even speakers that you have to relocate and position just right to get everything working, it can seem like it's not worth the headache. But an audio video installation professional can hep you find the best way to get your television where you want it for parties and backyard movies.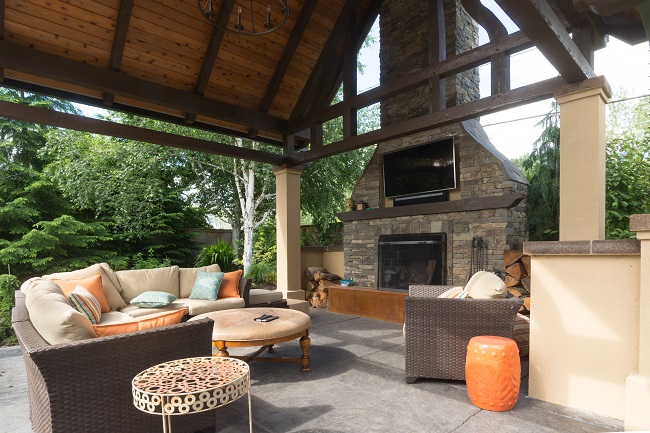 Why should you ask a professional tv installation?
They can make it safer. When people are walking around the house or quickly running back and forth between your house and your swimming pool, the last thing you want is a tangle of cords stretching from your entertainment center to your television. Feet can get tangled up in the wires, and your television might be a bit too precariously placed to handle the additional force. But a professional can help you find the best way to either have a smaller and more portable solution or even hub a localized connection for your backyard.
Professional network cabling technicians can optimize placement and hardware for the best connection. Sometimes an HDMI cable is enough to get a movie playing outside, but more often it takes a bunch of cords that don't always work right and always takes longer than it should set up. Ask a technician what hardware is the best to simplify your connection to cable, satellite, or online programming so you can get the media you want anywhere in the house, even on the patio.
If you want to get some advice from a professional about how to keep your outdoor movie night going, please contact Audio Video Solutions.