A lot of people have always dreamed of turning a spare room into their ultimate media room. It can become the centerpiece of a home. Whether you want a place for you to watch your movies, a place to listen to music, or place to entertain, it is the perfect addition to any home.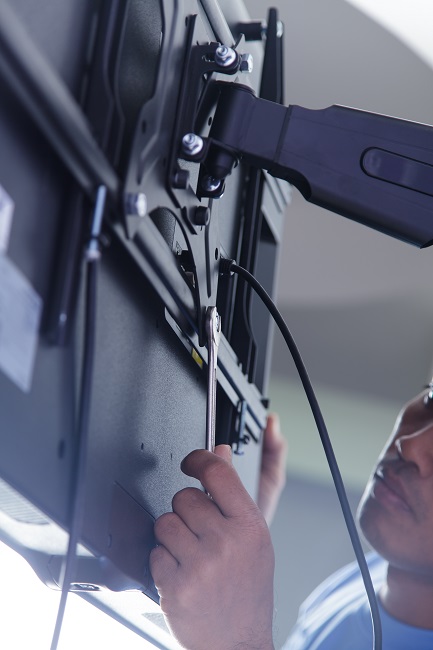 But why is getting a media room professionally done better than trying to do it yourself? The first benefit and the biggest reason is that it reduces stress. You don't have to worry about the intricate details and labor of putting together your media room. With a professional installer, you are able to communicate with them what you want, and they make it happen.
A professional installer will know the best locations for optimal sound given the dimensions of the room. They will also know the best screen position for your TV or projector. If you're not sure what kind of equipment to get they will also be able to guide you so that you make the best decision for your available space.
Every room is different and therefore requires a different approach. Varying room dimensions affects the acoustics of the room, as does how high the ceiling is. A professional will take into account all the quirks of a particular room and help you create a media room that not only looks great but sounds and feels great too.
Here at Audio Video Solutions, we've been helping folks for over eleven years, so our clients know they can count on us to complete the job properly. One of our top priorities is delivering attentive customer service, so if you'd like more information, please don't hesitate to contact us.