Having a home theater put into your house can be a great way to enjoy movies and television more, along with having a great place to gather with friends and family at home. If you want a television installed at home by mounting it to the wall, it can be a great idea to get a professional to help. Instead of tackling the installation of your television on your own, consider the quality job that a professional can provide and the difference it will make for your home.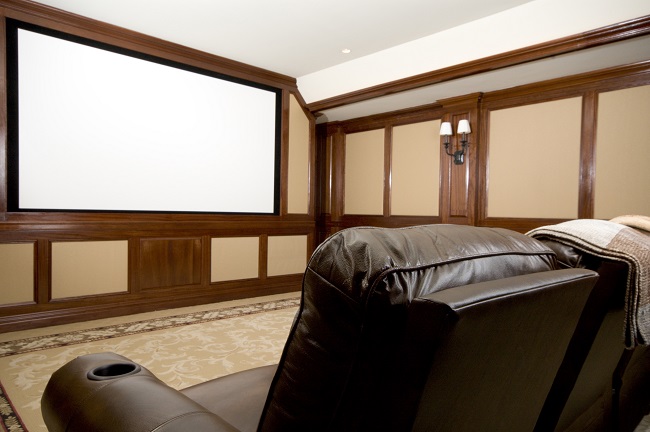 Make Sure the Television is Stable
One of the most important things to keep in mind when getting a home theater built is that the television needs to be stable. Depending on the size and weight of the television, there is always the risk that the TV could fall from the wall if it's not installed properly. By relying on a professional to help install the TV on the wall, you don't need to worry about it falling loose due to a poorly done installation.
Keep Any Cords Hidden
When you want the home theater to look professionally done, is important that you don't leave any cords exposed. Having electrical cords exposed can be dangerous if you have children or pets, but can also look unsightly when you want the home theater look as nice as possible. During the TV installation, you can have the cords hidden behind the walls so that you have a much cleaner look in your home theater.
Get Audio Taken Care Of As Well
When having a television installed by professional, you also get the benefit of getting the audio taken care of. Getting speakers installed can be a great idea and can make using your home theater much more enjoyable. Relying on a professional to help with getting the audio improved can help a lot in getting quality work done.
Taking your time exploring the different choices for having a home theater built can help a lot in getting you a seamless look that will be enjoyable to use. Contact us if you have any questions about installing your new TV.