Being able to mount your television is one of the best parts of having a flat-screen television: it can't be bumped and toppled over, it's at the best height for watching, and you get more of your floor space back. But there can be a few risks in the actual installation procedure without a lot of room for recovery. Hiring an expert to position and mount your new television will be a save for both your walls and your screen. Here's why: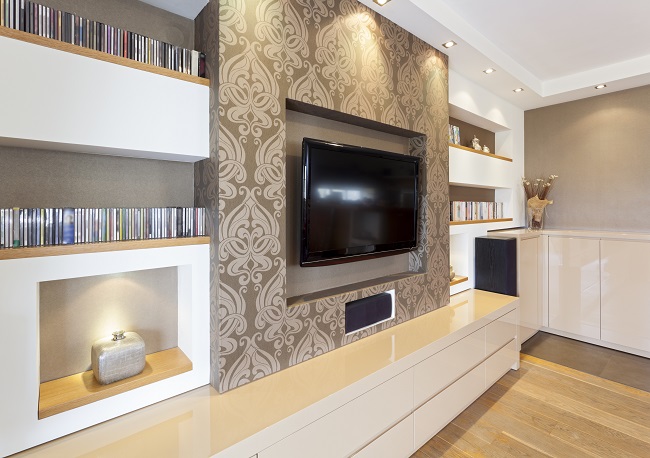 Your stud finder won't find all of the obstructions before you drill. Stud finders are generally reliable for projects like installing a towel rack, generally because builders know about where a towel rack will be installed; they'll keep the likely zone clear of fire blocks, wiring, and pumps. But living and bedroom walls are much more complicated, and stud finders can't always catch everything.
Specialists are used to finding solutions that match your house. Installation kits usually come with standard hardware, and you have to make your house and your chosen spot work for the brackets. But television installation experts know what brackets can be substituted for slightly wider or narrower ones, and they're more familiar with finding spots great for both viewability and structural permanence.
There's a long checklist of requirements for the right spot, and it's hard to keep it in mind. Mounting your television isn't just a matter of finding a spot where it won't fall down. You have to have a spot that works for all viewers, that won't have too much sun glare, and that gives you a few options for how to hide the cords. Not only can experts do the actual installation, they can help you evaluate the best places on the walls or ceiling.
While you can always redo your tv installation, it's a headache under the best of circumstances. If you're about to mount a flat screen, hire an expert to position and install it so you can enjoy your home theater without lingering frustration. Go to Audio Visual Solutions to get started.