Who doesn't want a media room in their dream home? It adds to the resale value, increases the entertainment ability, and gives a place to relax that guests will love.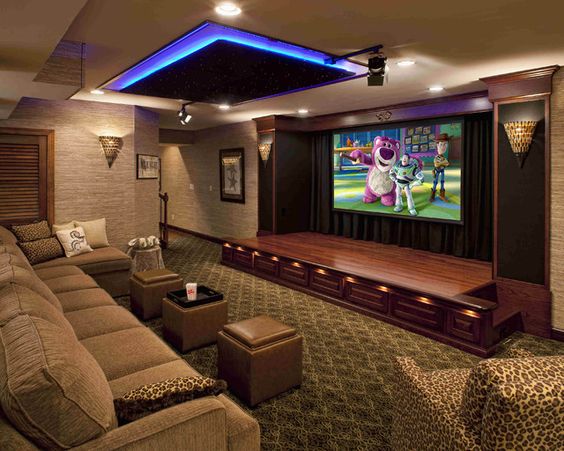 Creating a media room isn't as simple as sticking a television and a couple of chairs in a room. Building a media room can be a daunting task if you don't know what you are doing, but with a little planning and little know-how, it can be an enjoyable and rewarding experience.
The centerpiece of your media room will be the screen. The days of the projection screen are in the past with the advances in 4K televisions (although many purists still prefer the retro look of the projectors). This is a subject that could fill multiple blog posts; just be sure to get a high-quality television and set it up properly. For more info on how to properly set-up your television contact us today!.
The next thing you will want to plan is your sound system. It's important to get a high-quality sound system with a bass speaker and several surround sound speakers. With the advances in Bluetooth speakers, it makes mounting them even easier than ever. Your main speakers need to be mounted high with the bass speaker on the floor.
Speaking of the floor, the carpet will help with sound acoustics. You may also want to invest in some sound-proofing for the walls.
You will also need to plan how you will control the light. I don't just mean choosing a cool wireless dimming system. You also have to keep the outside light out. This is one of the primary reasons so many people set-up their media rooms in the basement.
Lastly, it needs to be comfortable. Recliners are popular options for home media rooms. If you stagger your floor in stair-step design you can fit multiple rows of recliners in your media room.
The most important thing about a media room is that it fits your home, your needs, and your personality. The finishing touches can be anything that makes it uniquely yours. There are a lot of option available for making your media room unique depending on your budget. For more information on setting up your media room contact us.