Don't just watch your TV shows and movies on your projector. While it gives you crystal clear quality that equals or surpasses traditional screens of an equal size, that's only the beginning of what it can do. What else can you use a TV projector for?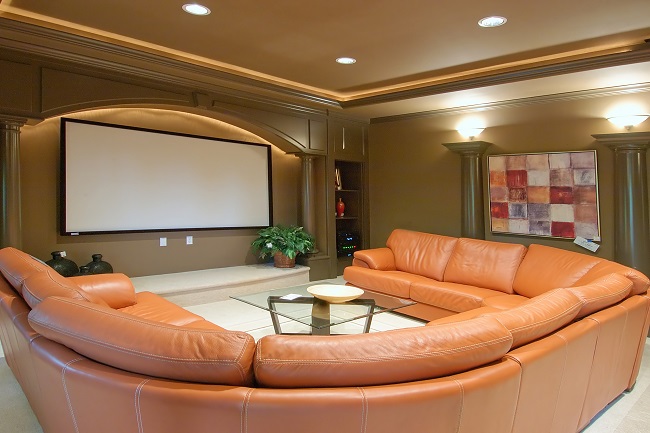 Design your home theater to be video game and Wii-friendly.
A projector is a perfect opportunity to make playing video games an even better experience. Whether you have a single-player game with great graphics and you want to completely immerse yourself in the highly detailed settings or you're playing a multi-player game that splits the screen so each player has a customized view, bigger is better. Set your projector to make wall-wide images so that the games are clearer and easier to see than ever.
It also creates a great environment for Wii games and other motion-based consoles. While restricting the motion integration to characters on a screen was still a game-changer for video games, you can make it even better by making it look like you're actually in the game.
Make projects easier.
Do you remember tracing shapes on a shaky overhead projector at school? Whether it was to make a map or to trace a silhouette for a biology project, the final product was unsteady because of the blur and accidental shifting. But with a projector, your children can easily trace everything from a last-minute touch-up on a history assignment due tomorrow or fonts for a homecoming or birthday poster. Just roll up the screen, tape up the paper, and let them create.
Go to Audio Video Solutions to find the right projector and installation package for everything you have planned.