The best part about modern films and television shows is their high-definition and production quality. The camera catches everything from fast action to infinitesimal details, and the right projector or television can bring them back to life. If you're thinking about upgrading your current television for a new home theater, you might be debating between a projector and a flat screen. Here are a few factors to keep in mind: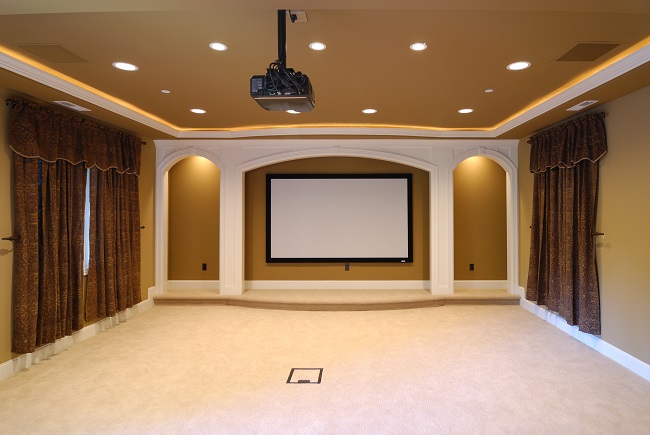 How large do you want the screen size to be? Flat screens and projectors with the same specifications give the same crisp quality so you can choose what class of screen you're interested in based on your preferences, audience, and budget. But one key difference is in the size of the screen: projectors can blow up the image even larger without taking away from the details or giving you blurry or pixelated images. You can even change the size of the image for when you're watching a movie with just your family or you're watching a game with lots of moving guests.
Do you want to experiment with different rooms for your home theater? While flat screens can be installed quickly by any professional, it can be tedious to reposition and move them around whether you're making minute adjustments or shifting to a new media room. But projectors can easily be moved across the house, into your backyard, or even over to a friend's house for any occasion.
As every sort of television, whether on a flat screen, monitor, or projector, increases in clarity and definition every year, it's important to consider all the factors behind your media equipment. If you're looking for a larger screen and even a mobile home theater, projectors are an excellent choice. Contact Audio Video Solutions today!