If you've decided to try out a TV projector in your media room, you've made a good choice: projectors gives you a lot of options with placement, size, and picture quality. But figuring out which projector is a good fit for your home is a bit tricky, especially if you're used to looking at flat screens and traditional televisions. Here are some features and numbers to check potential projectors against when you're browsing.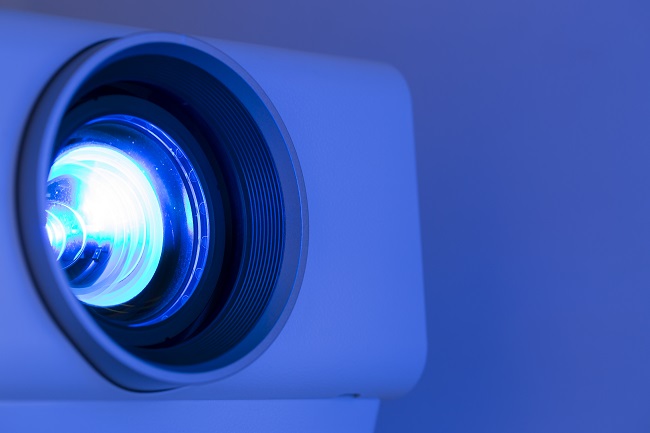 Brightness: If you have a dedicated home theater room with blocked off windows or no windows at all, brightness is less of a factor than if you're using a room with windows and ambient light or your central living room. The three general tiers of brightness for your projector are:
1000 Lumens: Darkened home theater with no ambient light
1500 Lumens: Rooms with shaded windows and some lighting
3000 Lumens: Rooms with a high light level such as living rooms
Image: One of the best things about projectors is the image quality. Higher pixels make for a better picture, so aim for 1920 x 1080, the general resolution for HD projectors, instead of 1280 x 800. Your image quality will be even better if the projector and media's source material, such as HDTV or Xbox 360, have matching resolution values. Aspect ratio is another important set of numbers, and 16:9 is the most common aspect ratio because its proportions match most DVDs and television signals.
A good projector will make your home theater one of your favorite places in the house. Make it even better by looking for the right projector for your media room and image quality preferences, and contact Audio Video Solutions here to get it installed and ready for watching movies.