No home theater is complete without a giant screen. It used to be that if you wanted a real theater experience at home you had to buy a monitor to ensure a crystal clear image. However, projectors are becoming increasingly popular not only as replacements for regular-sized televisions but also as an essential part of a home theater system.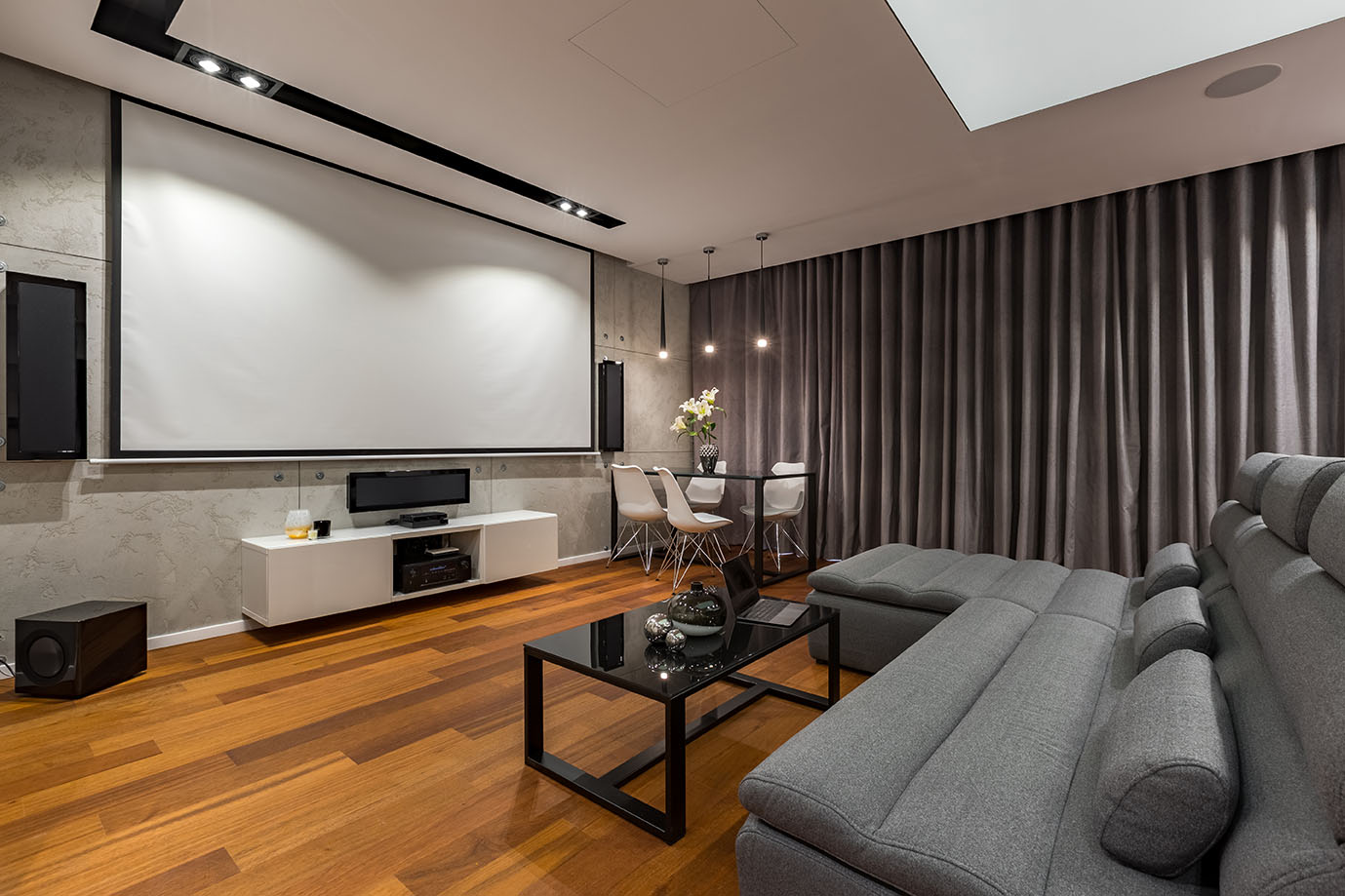 What are the benefits of having a video projector instead of a traditional television in your home theater system?
The technology behind projected images is advancing faster and faster: LCD used to be the technology that you would think of when you picture a typical blurry projection. However, LCD projectors are not only the most budget-friendly systems in stores; because they're a huge part of the consumer market they have improved steadily throughout the years and some models have become the best in their class. Projections can also be Digital Light Processing (DLP) with millions of tiny mirrors for excellent motion resolution, or Liquid Crystal on Silicon (LCOS), which is a hybrid of DLP and LCD has created contrast ratios and motion quality.
Your screen can be much bigger: Most movies have a higher resolution than TVs can fully capture. But the size a projector can offer takes full advantage of the high filming resolution and gets rid of the restriction that old projectors faced due to pixel limitations.
Projectors are a great option for home theater systems because they take full advantage of video quality in a way that smaller televisions and monitors cannot. If you'd like to learn more about the different TV projectors and home theater options, Audio Video Solutions has, please contact us here.