From extravagant home theaters to simple flat screen installations, the best movie experience starts with surround sound!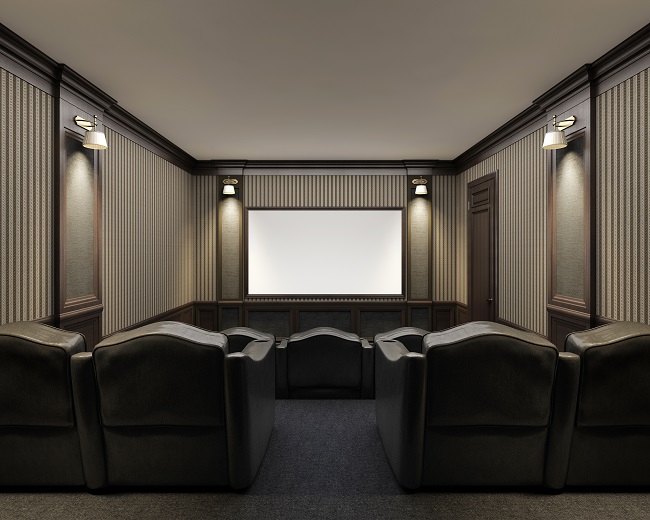 Everyone wants to experience a movie at home as close to being in the theater as they can. Some people think that just means getting the largest screen, or the curved screen, or the newest 4K TV. While a larger screen may help you approximate the visual sensations of sitting in a theater it doesn't really capture the whole immersive experience.
If you have a surround sound system, watching a movie on a smaller screen can improve the overall experience. Surround sound can put you in the middle of the action, and more convincingly, than just watching the movie. It makes it seem like the action is taking place all around you rather than just in front of you on a flat surface.
Audio Video Solutions have been in business for over 10 years, and we know how to create this immersive experience for you in your home, whether it is in your personal home theater or right in your living room. You can have the fantastic sensation of sitting in a theater while staying on your couch or, even better, feel like you are in the middle of the battle, or the ocean, or the love scene, or wherever your viewing choice takes you. Let us take you on this incredible voyage by simply installing your surround system.
You'll be very pleased that you did!