If you're looking for a professional home system installer, you've come to the right place! Audio Video Solutions has been in the business for over 11 years, and we have delivered high quality service to all of our clients in Denton, TX. We specialize in installing entertainment and household systems ranging from home automation, to surveillance, and home theater.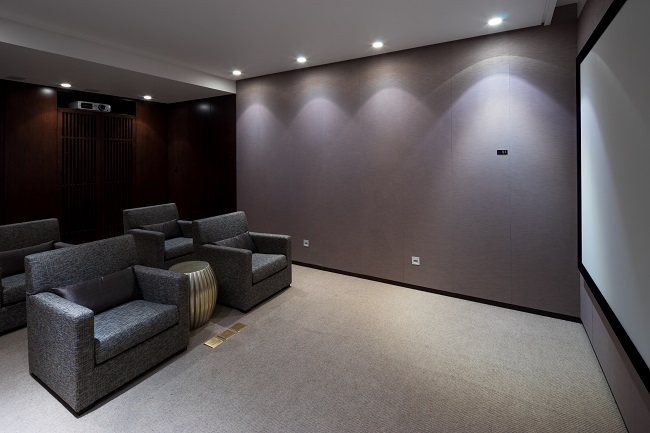 Choosing Where You Want Your New Media Room
There are a few ways you can do this. If you have multiple bedrooms, you can turn one into a media room. Do you have a sizable basement? You can turn that into a private movie room too! In fact, a finished basement and multi-purpose room can add a sizable value to your home. According to Consumer Reports, turning one of your bedrooms into a multi-purpose room or finishing your basement could potentially add 4% – 6% to your house's value.
Why A Media Room?
A media room is today's study, or personal library. With newer gadgets and technology being released in the foreseeable future, media rooms could eventually become a very popular addition. Media rooms are a great way to show off your DVD or Blu-Ray collection, your gaming collection or how powerful your home speakers are. There's dozens of design ideas out there, and we will help you fit your room to your personal taste.
We want to help you install your TV, surround sound, speakers, projector, you name it. Imagine your room being totally automated by voice command or by a click on your remote. Our goal is to give you an amazing system you will be bragging about for years to come. We at Audio Video Solutions will sure you get the Media Room you deserve! Contact Us now and get a free quote today!