Walls are surprisingly fragile things. Even though the majority of television mounting brackets are designed to take the surface constraints into consideration, it can still be a risky chore finding precisely the right way to secure your television in place. Bigger screens and pivoting mount arms seem like even bigger risks. But with the right equipment, any setup can be installed without surface damage or breaking the television. Here are a few tips to keep in mind if you're installing a television on a brick accent wall: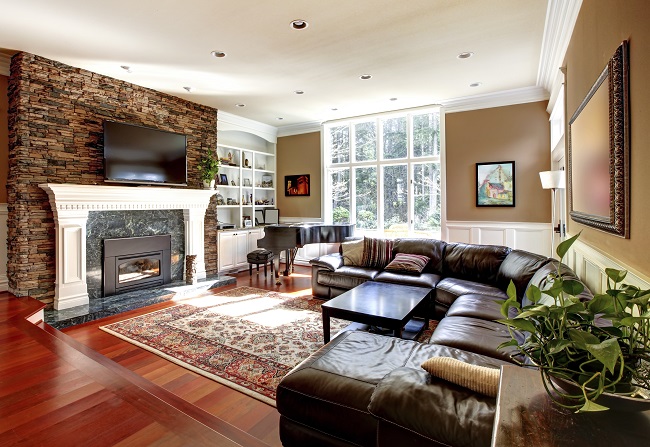 Not all brick walls are built from brick.
Unless you know what materials went into building the accent wall, you can't be sure you're dealing with real brick. For interior accent walls, it's much more likely that the underlying sheetrock was covered with brick veneer, or thin layers of brick that can be adhered in place like tiles. In many ways, this makes your job easier: real brick can be difficult to drill through and work with. But, at the same time, it means the wall is already carrying a lot of weight and you need to be even more careful supporting your television.
Universal mounting screws might not be enough.
Most television mounting kits come with the mounting screws and supports you need. But the majority of these tools are designed for regular sheetrock, or drywall. That means you need to augment the standard kit with concrete sleeve anchors and specific screws for the hard material. Unfortunately, this introduces a bit of guesswork unless you're working with a company that can give you good advice and specific recommendations.
When in doubt, ask an installation expert to mount your television.
There are a lot of different reasons to have a professional install your television mount and the television itself. They can find the best height and angle to reduce glare and increase visibility. They can insert the cables through the wall if possible for a clean finish. They also have enough experience installing mounts to get the job done the first time. With brick walls, the stakes are even higher because you can't use drywall filler to repair holes.
Whether you want a professional to install your television mount or you just want some good advice about the specific hardware for your brand of mount, go to Audio Video Solutions.