Every home theater system is never complete without a quality sound system. You want clean, crisp audio to match the visuals of your television system, and this is where having a good, quality surround sound system is a must. However, not all sound systems provide the same results, so it is important to pay attention to quality when making your decision.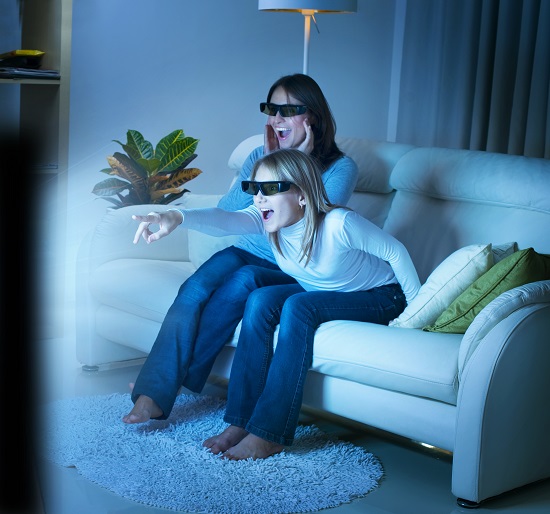 A surround sound system will not only provide you with quality sound control, but will also fill out your home theater space. A lower-end system, whether surround or not, will not fill out the room in the same way. In other words, it will leave some "dead spaces" in certain areas farther away from the speakers. With a good surround sound system you will never have this issue and no matter where you sit in your home theater space you will be provided with excellent sound coverage.
A surround sound system is a good choice if you want your entire room to be filled with crisp, clear sound with good volume control. It is also a good option if you watch a lot of movies or T.V. shows because the sound will add depth to the programs you enjoy and will add that "movie theater quality" we all strive to recreate at home. You will be able to hear every detail of the sound layout of whatever you are watching.
A surround sound system is also a great option if you listen to a lot of music. Many home theater systems now have music players and music stations to use, and playing your favorite music through a surround system will enhance the listening experience to the next level.
Installing a quality surround sound system does not have to involve stress. We are here to help you on your journey to creating the perfect home theater, and sound is no exception. We will communicate with you your options and install the perfect sound system for your home. One of our top priorities is delivering attentive customer service, so you can count on us to get the job done right the first time. If you would like more information about our services, and to see how we can help you, please contact us.