Television setups have a large impact on the room around them. They decide where people sit, the range of activities you can do while watching a show, and your furniture layout as you rearrange to keep your DVR and devices tucked in a cabinet nearby. Here are three things to keep in mind as you think about where your television should be mounted.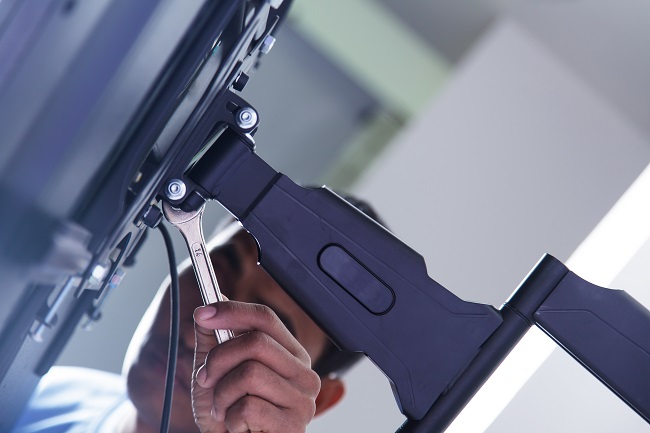 Where will you be? You might sit down to watch your favorite show on the couch across the room, or you might be watching it as you cook. If you subscribe to a fitness channel, you'll be watching the screen as you're up and moving. Your installation service will take care of all the factors for hardware, structure, and the television's weight, but make sure you have a spot that lets you use your television the way you want. And if no position seems quite right, get an adjustable mount.
Can you use the television easily from where it will be mounted? While the remote will do most of the work, sometimes you need specific ports, jacks, or buttons to set up a new game system or to access the Internet. Make sure you can reach the ports without a problem and that the ports aren't blocked off by the wall.
Is there room for all of your devices? One of the benefits of a wall-mounted television is that you have a sleek, sharp-looking setup because your TV can go anywhere. But make sure your cable box, DVR, and game systems have a spot nearby. The cords need to reach the TV ports and an outlet, so try rearranging the room with the TV in mind to check if you like the look.
Mounting your TV to whichever wall you like is easier than ever, but that doesn't mean you want to do it twice. Contact an expert from Audio Video Solutions who can help evaluate your potential spots and who can quickly and easily install it according to your choice factors.